Airport transportation Costa Rica is a company dedicated to provide only private transportation services in Costa Rica. If you're having second thoughts between this company and another one, stop thinking. This company will give you the treatments you truly deserve and a completely professional service.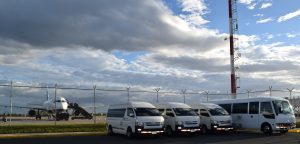 Airport Transportation 
This company is the nearest private transportation company you'll find to the Liberia Airport. But also, is one of the best transportation companies in the business. Our customers highly recommend us for our professionalism, value and good prices. In addition they usually consider their experience with us as an EXCELLENT and AMAZING one. Even though our company doesn't offer services only from the Liberia Airport, we provide private transportation from the San Jose Airport as well, and to/from any part in Costa Rica.
Fleet for private transportation
With our company I can assure you'll only find the top of the line brand new vehicles, 2016 or newer. Always available for any service you need. Also, no matter how big the size of your group is, we count with an amazing and great fleet of 5 vehicles that can accomodate you and your group in a completely comfortable ride.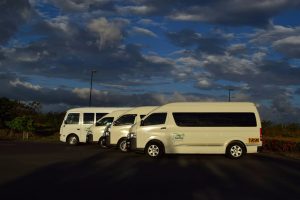 Your best option for Private Airport Transportation
Nothing as good as arriving in a foreign country and find a professional driver ready to take care of you and provide you a great service. Well, that's exactly what you will have after booking with us. Our Airport Transportation is an excellent and private service, which can be customize according with your preferences.
We are very thankful with those who choose us. If you haven't used our services or you are undecided which company choose, take a look on our Facebook, maybe the good comments of our previews clients will persuade you, we are looking forward to work with you and make you part of our family of happy customers. In consequence we invite you to come to us whatever your needs are. And we will do our best to help you. Just trust us… "Put your ride in our hands and we will make it an unforgettable experience!"