Airport Transportation Costa Rica is the nearest private transportation company you'll find to the Liberia Airport. But also, is one of the best transportation companies in the business. If you are looking for a good, a customized and a private service, Airport transportation Costa Rica is the Company for those needings.
No matter how many persons are in your group, we will arrange a great service. Why? Beacause we count with an awesome fleet of 4 vehicles and with a hight quality STAFF ready for duty. All of our vehicles are 2014 or newer, with all the licenses needed for the Private transportation in Costa Rica. And also with all the luxuries that you truly deserve.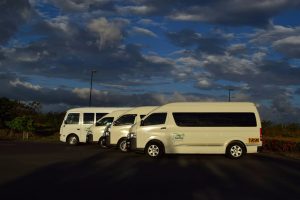 Our customers highly recommend us for our professionalism, value and good prices. In addition they usually consider their experience with us as an EXCELLENT and AMAZING one. We invite you to take a look on our Facebook @Airport Transportation Costa Rica  and/or check ours reviews on TripAdvisor. Because if after this note you haven't take a decision. Then the comments from our previous clients will persuade you.
How do we work?
For a Liberia private Airport Transfers we just need to know / Para transporte privado solo necesitamos saber:
How many people // Cuantas personas.
Name of your flight // Nombre de la aerolínea.
Flight number // Numero de vuelo.
Date of your arrival and/or departure // Fecha y hora de llegada y/o salida.
Name of the reservation // Nombre de la Reservación.
Name of the Hotel // Nombre del hotel.
Or you can just go here, click on "Book Now!" and fill the form! ????
Also, we work on the honor system, so we don't ask for any deposit, therefore if you cancel your trip (we would appreciate if you don't do it); but if by any circumstances you have to, we will understand and you won't lose any money
We are very thankful with those who choose us. If you haven't, we are looking forward to provide you our services and make you part of our family of happy customers. In consequence we invite you to come to us whatever your needs are. And we will do our best to help you. Just trust us… "Put your transfers in our hands and we will make it an unforgettable experience!"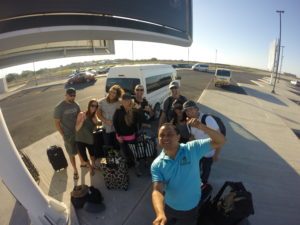 PURA VIDA!!!