If you're coming to Costa Rica one of the most important aspects you should have in mind is how you're going to move inside of our country. Airport transportation Costa Rica can offer you a huge gama of transportation services. We can pick you up in any of our international airports, that's right, both. In our website we have some destinations in Costa Rica, but you don't have to make decisions based just in that list; because we can actually take to any part in our country.
Private Service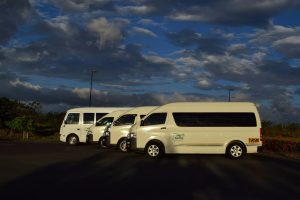 Airport Transportation Costa Rica only offer to their clients completely private services. That's an excellent plus, because you won't have to share the service and your space with other people and also beacuse with that option, the service will be customize just for you and based on your preferences.
If you're a customer who doesn't want the traditional transportation service and you are looking for something different than the other companies offer you, WE are the best option, make the reservation with us, we'll give you a personal and a customize service with all the demands that you want and you truly deserve. You can also go to our website and chat with us, there we can give you a better and  personal treat with all the needs that you want for your transportation in Costa Rica.
How it works:  
For a Liberia or San Jose Airport Transfers we just need to know / Para transporte privado solo necesitamos saber:
How many people // Cuantas personas.
Name of your flight // Nombre de la aerolínea.
Flight number // Numero de vuelo.
Date of your arrival and/or departure // Fecha y hora de llegada y/o salida.
Name of the reservation // Nombre de la Reservación.
Name of the Hotel // Nombre del hotel.
Once again, if you're looking for something different, for a service that not any company would offer you, don't hesitate and book with us, Airport Transportation Costa Rica will be happy to work with you. But, if after this post you haven't take the decision, you can go to TripAdvisor or to our Facebook  and see the reviews and comments who other customers gave us. So, if you want to be part of a big family of happy clients come to us, and book.
We are very thankful with those who choose us.  In consequence we invite you to come to us whatever your needs are. And we will do our best to help you. Just trust us… "Put your transportation in our hands and we will make it an unforgettable experience!"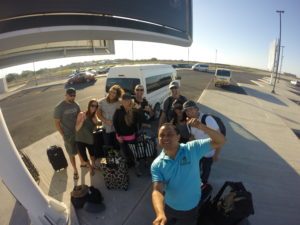 Greetings from Airport Transportation Costa Rica and PURA VIDA MAE!!!