It's official! The Four Seasons Resort is open
That's why Airport Transportation Costa Rica is more than happy to provide you again our private transfers to this resort. This line of luxury hotels offer one of the best treatments to their clients on the business and so is our company with our high quality private transfers.
If you're going to four seasons is because you're paying for a top quality service and for the amentities you truly deserve; and booking your transportation with us is exactly what you are going to have. 
Why are we the best option for your transportation?
Even though we have the top of the line brand new vehicles in the business, we also have the best rates for private transportation on it. We offer our private transfers from both of the international airports in Costa Rica too, the Liberia Airport and the San Jose Airport. That's right, it doesn't matter where your flight arrives, we can pick you up on any place.
We work to please our customers, for this reason we will work according with your preferences as much as possible, and our client will always have the last word. Everyone in this company love their job, so you will find a very happy, willing and professional crew.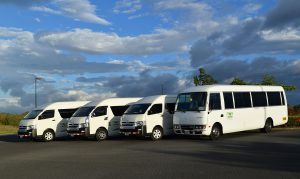 We have worked for over 2 years helping people who need reliable private airport transfers to/from Four Seasons .  We have a small but dedicated team of staff who are here to help you in any way possible – from the start of the booking process to the end of the vacation. Despite of our short time in the market, every contact with us is to the highest customer service standards and this has led to the recognition from TripAdvisor as one of the Best Transportation Companies in our area.
If you want to book with us you have to know two important things:
We work on the honor system, so we don't ask for any deposit, therefore if you cancel your trip (we would appreciate if you don't do it); but if by any circumstances you have to, we will understand and you won't lose any money.

Our services are completely private. So, if you want to customize your reservations you can do it, just let us know and we'll help you.
For a Liberia/San Jose private Airport Transfers we just need to know / Para transporte privado solo necesitamos saber:
How many people // Cuantas personas.

Name of your flight // Nombre de la aerolínea.

Flight number // Numero de vuelo.

Date of your arrival and/or departure // Fecha y hora de llegada y/o salida.

Name of the reservation // Nombre de la Reservación.

Name of the Hotel // Nombre del hotel.
Or you can just go here, click on "Book Now!" and fill the form! ????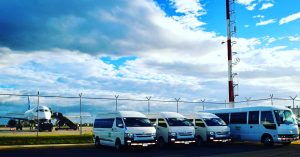 We are very thankful with those who choose us. If you haven't, we are looking forward to provide you our services and make you part of our family of happy customers. In consequence we invite you to come to us whatever your needs are. And we will do our best to help you. Just trust us… "Put your transfers in our hands and we will make it an unforgettable experience!