Going to Secrets Hotel?
If you're coming to CR and you'll be staying at the Secrets Hotel; Airport Transportation Costa Rica will offer you one of the best prices for private transportation to this hotel. Secrets is one of the most qualified hotels in the Guanacaste area and so do is our company. That's one of the reasons you should book with us, two of the most qualified companies in the business working together, imagine that.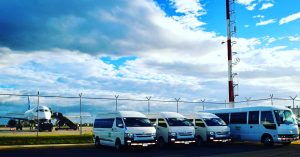 Your best option for Private Transportation to Secrets Hotel!
Why are we the best option? If after reading this note or seeing our great prices you haven't take a decision between us or any other company, maybe the comments from our previous clients will persuade you. Therefore, that's why we invite you to take a look on our Facebook @airporttransportationcostarica .
How many people can we take in our vans to Secrets?
No limit. Our fleet is great and it keeps growing! All of our cars/vans are in great conditions, with all the insurances and every car have Air Conditioning. In addition our fleet is new, the oldest van is a 2015. If you are picking cheaper services in some places, maybe those services would offer you old cars whose owners maybe do not take care such a good care of them as the other services with higher fees.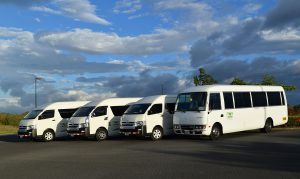 For a Liberia Airport Private Transportation we just need to know / Para transporte privado solo necesitamos saber:
How many people // Cuantas personas.

Name of your flight // Nombre de la aerolínea.

Flight number // Numero de vuelo.

Date of your arrival and/or departure // Fecha y hora de llegada y/o salida.

Name of the reservation // Nombre de la Reservación.

Name of the Hotel // Nombre del hotel.
We are very thankful with those who choose us. If you haven't, we are looking forward to provide you our services and make you part of our family of happy customers. In consequence we invite you to come to us whatever your needs are. And we will do our best to help you. Just trust us… "Put your transportation in our hands and we will make it an unforgettable experience!"