If you're in Liberia, Guanacaste and you're wondering if there is any company that offers shuttle in the Guanacaste Zone, stop searching and book with us.
Our company speciality is the Liberia Airport Shuttle, but also we offer shuttles to any part of the country. You can go to our website and check the places that we can take you and of course, if the place that you want to go or the place that you need to be picked up is not in our website, just let us know and we can arrange it with you to provide you our service and give you the best of the treats. Actually we can give you a roundtrip service and your second way is going to be cheaper than the first one.
Fleet of Airport Transportation Costa Rica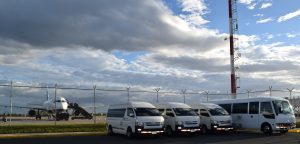 Airport Transportation Costa Rica has an amazing fleet of 5 vehicles, all of our cars count with all the luxuries and comfortable things that a hight quality Shuttle company can offer to you. If you are worry about your security all of our vehicles count with the regulations that the Costa Rican gobernment put for the Airport Shuttle.
So, if you like to have a fantastic experience with all the needings you deserve in an Airport Shuttle, trust in Airport Transportation Costa Rica and we are going to be really happy to provide you our services and to give you the best of us. Also our shuttles are privates, so this is another way to give you a complete and an excellent treat in our services.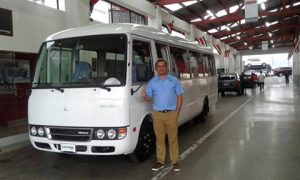 Make the reservation with us
If you decide to make the reservation with Airport Transportation Costa Rica for your Airport Shuttle in Liberia or for any part of the country, we just need a few information of you or your group and your flights.
How many people // Cuantas personas.
Name of your flight // Nombre de la aerolínea.
Flight number // Numero de vuelo.
Date of your arrival and/or departure // Fecha y hora de llegada y/o salida.
Name of the reservation // Nombre de la Reservación.
Name of the Hotel // Nombre del hotel.
And just for you know, we do not need any deposit, which means that you pay the day of your airport shuttle.
In addition, Airport Transportation Costa Rica is a highly recommended company in the service of the Liberia Airport Shuttle and also in the Costa Rica shuttle, so for sure you can not be disspointed with the service that we provide and with the treat that we give to our clients. And we can give you our word that if you book with us, you'll be part of a happy and well treated line of clients.