Before you arrive to Costa Rica, one of the most important things that you should have ready is your transportation. So, if you're not sure with which company deal for your transportation in Costa Rica, we are going to tell you why we are the best option. With Airport Transportation Costa rica once you arrive to our country you'll be sure that you chose the best company for your transportation. Why?
Talking about transportation in Costa Rica, with our company you can go literaly to any part of our country. You just have to tell us where you are and where you want to go, and we'll be there happy to provide you our services. In our website we just have only the most popular destinations of Costa Rica, but if you are a person who doesn´t like the usual places to visit, we can take you to anywhere you want.
SIZE?
You don't have to worry about it, we can handle it. Doesn't matter the size of your group, we have a fleet of 4 vehicles prepared for everything. Always in great conditions, with all the licenses need it to transport people in Costa Rica, actually that's a plus, because you're not only going to be comfortable, you will be safe and sure that everything is going to be good and under the rules with our company.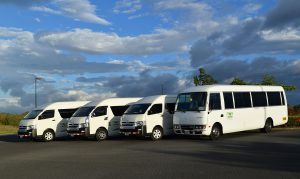 How do we work?
Airport Transportation Costa Rica always try to give the best treat to the clients. And also, we trust in the people who choose us, that's why you pay the day of your transportation, we don't need any deposit or pay in advance to reservate our services.
If you decide to book and resrvate with us, you just have to go to our website and click on "BOOK NOW" and we will arange everything for your transportation. Hoping to give you the best of the best to improve our services.
If you want to be part of our happy clients family, reservate with us, let us take care of you and your needings, you won't be dissapointed.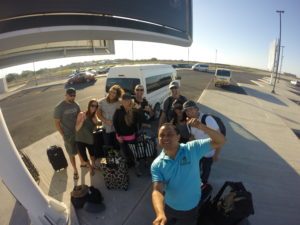 PURA VIDA!!!